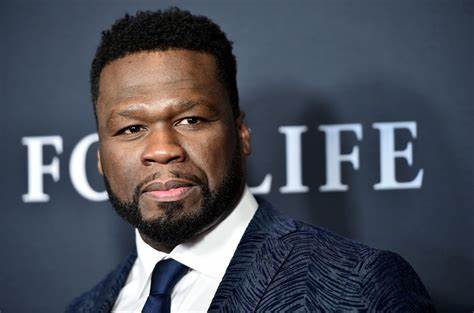 (BBER) 50 Cent says that he's purchased a 985,000-square-foot studio for future film and television projects. The New York rapper shared a video of the space on Instagram, Saturday.
"Well, would you look at here," he said in the video. "985,000 square feet. Can you say G-Unit studios?" He continued in the caption of the post: "GLG [traffic light emoji] GreenLightGang G-unit film & TV [Bomb emoji] BOOM [Wind emoji] I need room to work [shrug emoji] I don't miss [Bullseye emoji] [Television emoji] will never be the same."
50 Cent At The Premiere Of "Power"
Fans in the comments section of 50's post expressed their excitement regarding new shows and films. "STILL studying," DaBaby wrote below. YG also commented several fire emojis while LaLa Anthony wrote "Yes!!!!!! Let's goooooooo!!!!!!!" 50 and his G Unit & Television Inc. company have been responsible for several hit shows in recent years including Power, Power Book II: Ghost, Power Book III: Raising Kanan, Black Mafia Family (BMF), and Power Book IV: Force.
Despite having numerous projects in the works, one effort 50 won't be going forward on as of now is his series on NFL agent Nicole Lynn. Lynn represents several stars including Philadelphia Eagles quarterback Jalen Hurts who recently netted a deal worth nearly $255 million. In a rant on Instagram, after news of that deal broke, 50 slammed STARZ for passing up on his show. "Nicole Lynn is no joke i told STARZ, they didn't listen. They paid for development then had a change of heart. Now you know i'm gonna sell this show in no time. GLG [traffic light emojis] GreenLightGang bullseye [target emoji] i don't miss #bransoncognac #lecheminduroi," 50 Cent wrote in the post's caption.
In terms of other series 50 is working on, he is currently in early development on the unscripted tattoo transformation series titled Redemption Ink for Hulu. The show will follow ex-gang and hate group members who have changed their paths in life.
50 Cent's New Studio Space
[Via]